"He is lazy and doesn't pay attention" Brian's form teacher told us. "His clothes are falling apart and never clean and he doesn't socialise with the other children," the Head Teacher elaborated. A positive future for Brian was difficult to imagine. It turns out it was hard for Brian to see, but nobody knew it, including Brian himself.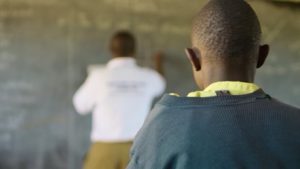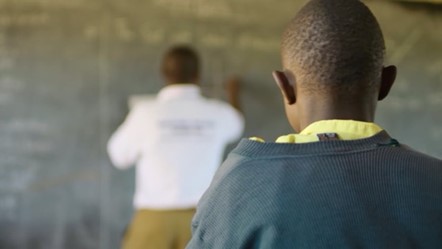 When you grow up with poor sight you have no experience of clear vision to measure against, and therefore "cannot see what you cannot see." The consequences of sight loss are far reaching. As Brian said, "I don't have friends, so I take my lunch alone at break time. My grades are not good, and it is hard for me to keep up." Brian, a twelve-year-old boy living in rural Kenya, was born with cataracts, a treatable condition if identified early and managed by an experienced ophthalmic team.
When a screening team visited Brian's school and found his vision to be severely impaired, a letter was put in his bag to take home for his parents, explaining he needed to be examined by a specialist. Sadly, Brian had lost his parents in infancy. His grandmother is his sole carer and it turns out she has also been blind for many years from cataract. Her biggest fear is that she will poison Brian, as she cannot see what crops she is picking and what she is cooking to feed him. She had only a distant memory of Brian's infant face.
Both Brian and his grandmother had successful cataract surgery, and can now see one another's faces again after ten years. Brian is able to help his grandmother around the house, and school for him is a completely changed experience. Brian's form teacher explained: "He seemed not to want to work or mix with his classmates…I never knew it was because he could not see!"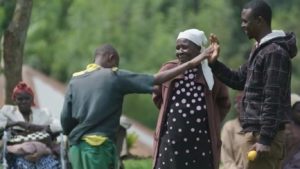 Brian and his grandmother the day they saw each other's faces for the first time in ten years.
Story and Photo credit: Peek Vision Foundation.